A Trusted Porsche Service Centre in Sydney
Are you unhappy with your current independent repairer? Are you looking for a Porsche Service Centre in Sydney as an alternative to your local dealer? You can trust when bringing your Porsche to BWA Auto that it is treated with the same love and care as our own car. You'll be pleased to know all your Porsche servicing needs and mechanical repairs are carried out by experienced factory-trained technicians in one of the best technically equipped workshop's in Australia.
A German automobile manufacturer that specializes in high-performance sports cars, SUVs and sedans, Porsche is known to produce some the finest performance vehicles in the world. In fact, many would go so far as to say that Porsche has come to define the sports car category in terms of commercial vehicles. From the sporty Boxster and Cayman, to the classy Cayenne SUV and the iconic 911, Porsche is a badge for those who appreciate prestige motor vehicles with a focus on elite performance.
With razor-sharp handling and plenty of power, your Porsche is undoubtedly fun to drive. However, like any motor vehicle it needs to be carefully maintained in order to ensure performance longevity. The team at BWA Auto specialises in European vehicles – including Porsche – and can therefore service and repair your prestige car. When it comes to having your Porsche serviced in Sydney, look no further than our expert mechanics.
Porsche Performance Upgrades in Sydney
Planning on installing performance upgrades in your Porsche? Our expert, highly trained team at BWA Auto, are fully equipped to carry out all performance upgrades.
If you're looking for a Porsche specialist in Sydney for the installation of specific parts, we'd be happy to help. Our professional in-house experts can also provide advice and source a range of performance upgrade parts for your specific needs. For high-quality performance upgrade services, get in touch with BWA Auto and book today.
We're the ideal choice for your performance upgrade requirements, no matter what your make or model of Porsche.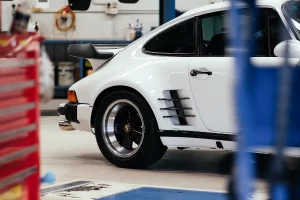 Porsche Spare Parts Australia Wide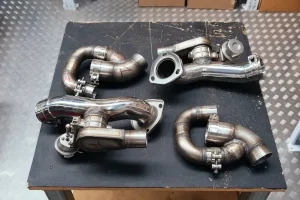 At BWA Auto, we have a wide network of stockists and connections to find even the rarest of Porsche spare parts.
If you have a part in need of repair or replacement, or you just want to stock up on parts that can be damaged from wear and tear, our friendly team will source and install whatever you need.
Get in touch with us today to book in with us, or to find out how we could help you find specific Porsche spare parts for your vehicle.
A/C System diagnosis and repairs
Whether it is a simple re-gas, system check or major air conditioning repairs we have the skills and expertise to ensure your car keeps you warm in winter and cool in summer.
MORE INFO
Engine and transmission diagnosis and repairs
Our rebuild facility has been operating for more than 40 years, producing industry-leading work for Australian's.
MORE INFO
Brake and clutch system diagnosis and repairs
Our expert mechanics use only quality parts, ensuring your brakes and clutch are the best they can be.
MORE INFO
Fuel injection systems diagnosis and repairs
If your fuel injection system needs maintenance work or repairs carried out, we have the expertise to ensure your car is running smoothly.
MORE INFO
Vehicle inspections including Pre purchase inspections
At BWA Auto we are an RMS authorised rego inspection station but can also offer European vehicle Pre- Purchase Inspections and Warranty Expiry Inspections for all European vehicles
MORE INFO
Steering and suspension diagnosis and repairs
As steering and suspension experts, our trained mechanics are able to carry out most repairs
MORE INFO
The Major Brands We Service